Eric Draper photo of the day @MittRomney and @AnnDRomney. The next President and First Lady! @AnnDRomney #tcot pic.twitter.com/SaycIhyB

— Rick Gorka (@Rick_Gorka) November 5, 2012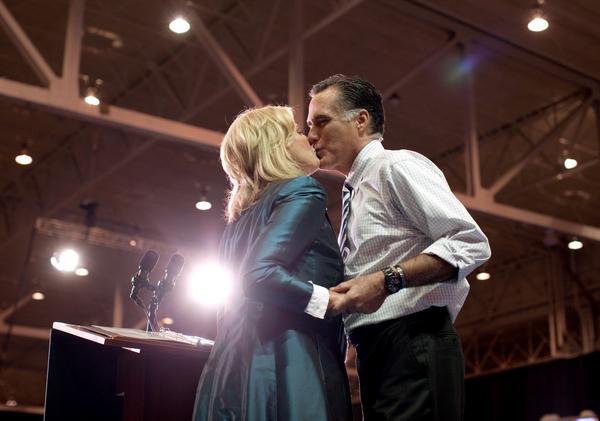 Beautiful! Mitt gives Ann a kiss after she introduces him at a rally.
@rick_gorka @mittromney @anndromney @anndromney WE LOVE THEM!
— Romney in 1 day (@romneyin1month) November 5, 2012
We do, too! And Mitt clearly loves Ann. As always, their love is an absolute joy to witness. Hopefully, on Tuesday night, Ann will be kissing her husband, the president-elect!
Read more: http://twitchy.com/2012/11/05/photo-of-the-day-the-kiss-featuring-mitt-and-ann-romney/